The Complete Guide to Buying a Tablet: Everything to Know
Date Posted:17 June 2022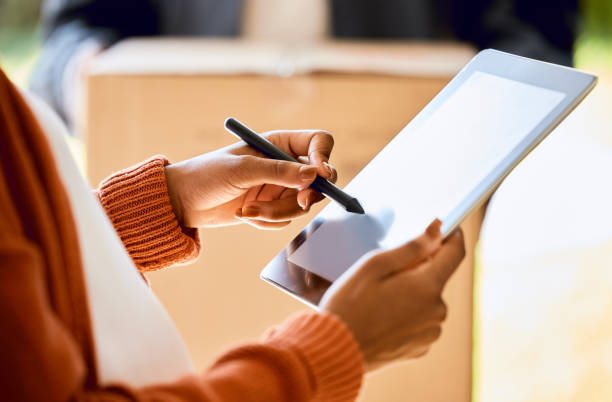 You're getting frustrated with your phone.
The small screen isn't ideal for watching movies or playing games. When you need to take notes in class, your thumbs aren't fast enough to jot things down. And you're starting to get pinky fatigue from holding your phone up.
It's time to get a tablet.
A tablet gives you more screen space, more battery, more processing power, and allows you to have a hybrid between laptop and phone. But how do you know which one to choose?
In this guide, we'll go over a tablet feature checklist to keep in mind when buying a tablet.
Buying a Tablet for the Right Purpose
First, you need to decide what this tablet is for. Are you going for a tablet that you can bring with you on the plane to watch movies? Or do you need a dedicated work tablet with an attached keyboard?
You can spend very little on a tablet for watching movies, but productivity tablets will be more expensive.
If this tablet is just for casual use, then you can find a budget-friendly tablet for as low as $100. However, productivity features such as a stylus or a dedicated keyboard will come at a premium. If you use your tablet on a regular basis, consider paying more to get higher quality that lasts longer.
Is this tablet for children? There are child-centric devices with built-in parental controls. These tablets also tend to be made of plastic, to take a lot more abuse.
If you need to take your tablet on the road, consider a tablet with 5G functionality. Keep in mind that including a 5G radio will be more expensive, and you'll need to commit to a monthly plan.
Do you plan to use your tablet for reading? There are tablets like the Kindle with e-ink screens that reduce eye strain. But these tablets cannot play games, surf the web, or watch videos.
The options for tablets will decide the price you pay. With all that in mind, let's go over a basic tablet feature checklist.
Operating System
Tablets nowadays come with a wide variety of operating systems.
Apple iOS is the most notable among them. The main benefit of iOS is that you'll get the strong Apple integration the company is known for. You can also expect optimization on a level no other tablet can achieve.
Android exists as the dominant smartphone OS, and it works great on tablets too. If you love freedom, go for Android. It has the widest range of apps and solid Google integration.
Developers and advanced users will prefer Android settings.
Amazon Fire is an Amazon-built tablet. If you love Amazon services and use them religiously, this is the tablet for you. But if you're not too keen on Amazon, steer clear of them.
Windows tablets are great for those who want the Windows 10/11 experience in a smaller package than a laptop. Do keep in mind, though, that the cheaper Windows tablets will run slow.
A budget-friendly tablet will, in most cases, have Android or Fire OS. The other OSs tend to be more expensive.
Storage
Again, it depends on what you intend to do with your tablet. Do you plan to play games that are several gigabytes in size? Do you plan to download movies or music to your tablet?
The standard tablet memory size is 32GB. This is good for the average user who has only a handful of apps. But many users will want 64GB or more.
Modern tablets can in some cases include a terabyte (1,000 gigabytes) of storage, but this will be overkill if you don't plan on filling it all. The more storage you get, the more expensive a tablet will be. Upgrading from 64 gigabytes to 128 gigabytes can in some cases be a $100 price increase or more.
The best way to solve this problem is to buy a tablet that has a micro-SD card slot. That means you can upgrade storage as you see fit. Keep in mind, though, that tablets have limits on micro-SD storage, and that micro-SD storage won't be as fast as internal storage.
Battery Life
Most tablets can last days or weeks in sleep mode. The amount of screen-on time is important when considering a tablet battery. As a general rule, a tablet should have about 10 hours of screen-on time.
Again, this depends on your use. If you plan to listen to music on your Bluetooth headphones, that's a very low battery drain. But playing demanding games or using Photoshop is another story.
Check out online customer reviews when evaluating battery performance. Manufacturers often won't give an accurate estimate of their battery usage.
Screen Size
Screen size is possibly the most difficult choice to make. It's tempting to get a bigger screen. They are easier to navigate, great for movies, and excellent for productivity tasks.
However, bigger screens mean a significant increase in price. That means less portability.
Generally speaking, the largest screens all tend to be high-end devices like the iPad and Galaxy. These won't work as the budget-friendly tablet you might need.
These big screens are amazing, but they may not work if you need something you can slip into your purse. Some tablets come in a comfortable 7-inch aspect ratio. This gives you more screen space than a smartphone, without losing portability.
Another thing to consider is screen resolution. A large tablet with 720p will work fine for most. But if you want the best viewing or playing experience, go for 1080p and above.
Hybrid Tablet/Laptop
If productivity is your aim, consider buying a tablet/laptop hybrid. These give you all the portability and touchscreen ease-of-use of a tablet, with the ability to use desktop OS software. They make it easy to attach peripherals like an external optical reader.
Again, these are the priciest tablet models. But you get extra functionality such as a stylus. In many cases, they include a keyboard that folds up against the tablet.
When replacing old tablets, check to see if you can't upgrade them with a keyboard or stylus. That can breathe new life into your tablet experience.
Find the Right Tablet for You
Tablets are a great go-between. They provide smartphone functionality and mobility, with a dash of laptop power and productivity. There are affordable options for all price points, and they make a great addition to your tech collection.
When buying a tablet, make sure you get it from a reputable dealer.
---
Leave a comment