5 Best PC Accessories to Get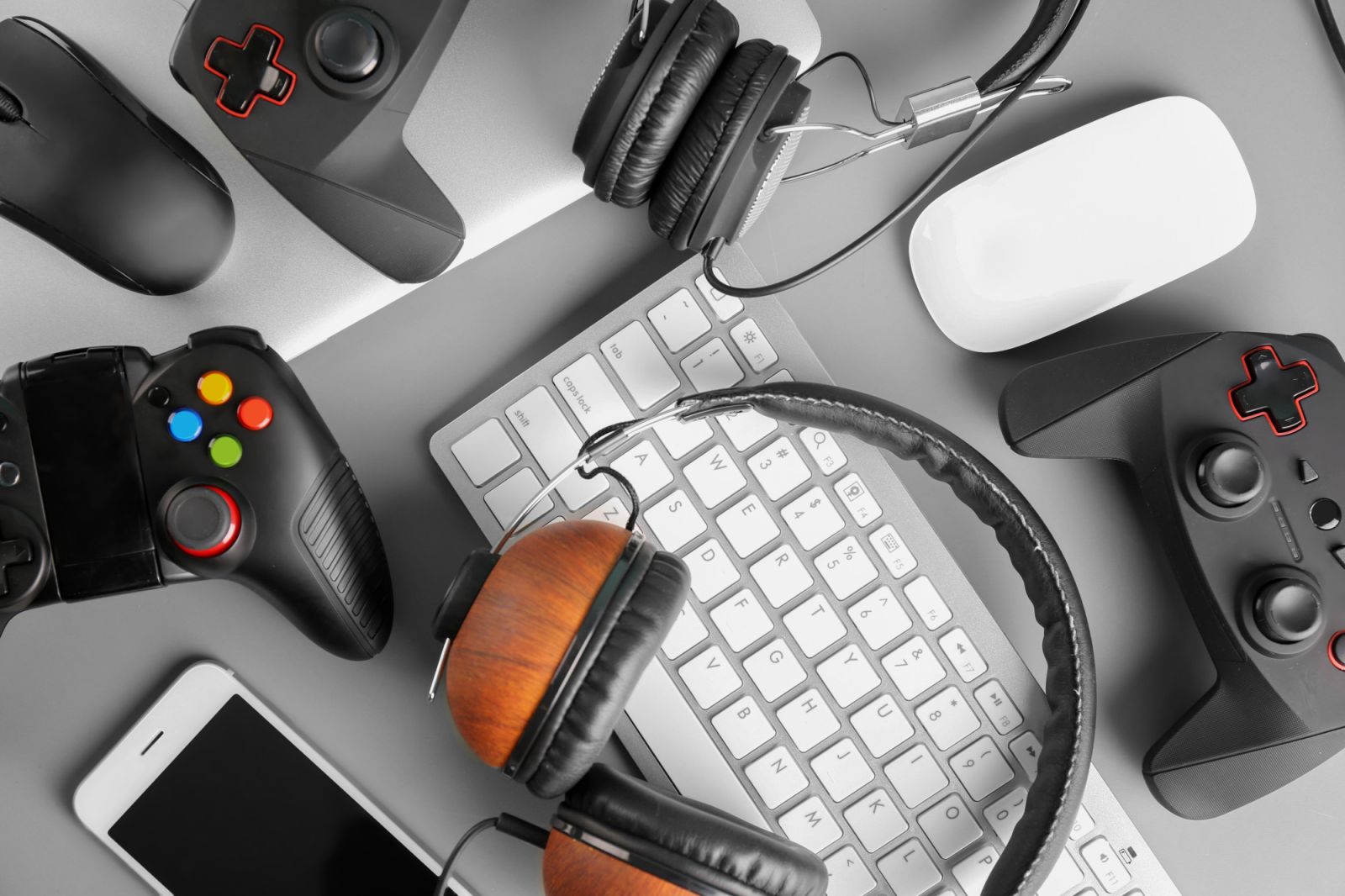 Australians spend around 7 hours a day online.
If you want to make the most of your screen time, you owe yourself to invest in the perfect PC setup. By having all of the accessories you need to be comfortable, you can take your gaming skills to the next level.
Since there are a ton of different accessories out there to choose from, we've created this guide to narrow down your choices. We'll go over the best PC accessories, so you can have the ultimate computer setup.
Read on to learn all about the best cheap PC accessories.
1. LED Bluetooth Keyboard
What's your PC keyboard setup look like now? If you're using an old, updated keyboard, it's time to upgrade!
You can find all sorts of Bluetooth keyboards that come with fun LED features. One of the biggest advantages of using a Bluetooth keyboard is having more freedom with your gaming space.
Whether you're using your PC for work or playing, you'll be able to quickly move the keyboard to fit all of your needs. Feel like standing for a little bit?
You won't have to invest in a standing desk with a Bluetooth keyboard. Simply raise your monitor, stand up and find a higher surface to put the keyboard on. It's that easy!
When you add in the fun RGB LED light combinations, you can transform the entire look and versatility of your PC experience. You can even look into finding themed keyboards, that have fun keys rather than traditional ones.
2. Ergonomic Gaming Chair
When you think about finding the best PC accessories, your chair should be a part of the equation. Sitting in an uncomfortable chair can completely ruin your PC experience. Whereas having an ergonomic back-friendly chair can help you play longer, and better!
What kind of features should you look for in ergonomic gaming chairs? It's really going to depend on your sense of style.
As long as the chair has a posture correcting solution, you'll be able to get the support you need. For instance, many ergonomic gaming chairs will have adjustable armrests, headrests, and lumbar support pads.
We suggest looking for a chair that offers multidirectional armrests that are also adjustable. Having the ability to manipulate the armrest in any position you need can make it easier to sit for long periods.
3. Optical or Laser Sensor Gaming Mouse
On your hunt for the best pc gaming accessories, don't forget about upgrading your mouse. If you're serious about gaming, a regular computer mouse isn't going to cut it. Standard computer mice are more prone to breakage or delays.
A high-tech mouse will be able to help you be quick, precise, and consistent. This is especially true if you're playing high-paced games first-person shooter games.
You'll have to pay a bit more for a gaming mouse than a regular mouse, but it's well worth the investment. What style of mouse should you get?
Look for a gaming mouse that's customized for your specific needs. For instance, if you plan on gaming for hours, look for a mouse with an ergonomic design to prevent hand strains.
You'll also need to decide whether you want to have an optical or sensor laser for your mouse. Optical sensors tend to be more sensitive to the type of surface they're on.
However, both visual and laser sensor mouses have great performance rates. As long as you buy a nice cushy mouse pad, your optical sensor will work just fine.
4. Zippered Sleeve
Be honest, does your PC setup need to be more organized? Having a cluttered desk with wires going here and there can make it hard to focus. It's also hard to find what you need when you need it if everything is all over the place!
What's the solution? Buying a zippered sleeve. The right zippered sleeve will be able to contain all of your plugs and wires in one convenient area.
The sleeve works by wrapping around the wires and zipping up. If you have a cat who likes chewing on cords, the zippered sleeve will also add some much-needed protection.
5. Fully Adjustable Monitor Stand
Another way to make your PC experience more comfortable is investing in a fully adjustable monitor mount or stand. Monitor stands can make your setup look better, and they'll help you feel better.
Staying in one position throughout the day puts your back, neck, and eyes at risk. You could easily strain your eyes or injure your muscles.
An adjustable monitor stand will allow you to change your position as needed throughout the day. You can alter the screen's height and even adjust the angle.
Instead of always getting up and walking away from your desk to stretch, now you can do everything in one place. Another reason to invest in its monitor stand is its functionality.
No longer do monitor stands just go up and down. Now they can turn around 360° and completely change their orientation. You'll be able to optimize your workspace and improve your productivity.
A few of the best adjustable monitor stands include a mechanical riser, a computer monitor bracket setup, or a monitor holder. If you're shopping for the best cheap pc accessories, you could also look into getting a slim monitor stand.
Slim stands will be the least expensive option because they aren't fully adjustable. However, they still help prevent eye strain by raising the monitor to eye level. If after getting a monitor stand you're still experiencing eye strain, you might need to start practicing eye exercises too.
Find the Best PC Accessories
Out of all of the best PC accessories on this list, which one are you the most excited about? Are you looking forward to upgrading your keyboard, or will you be investing in an ergonomic mouse? Of course, getting a new PC gaming chair is always a wise choice!
Decide which accessory will serve you best, and go ahead and start shopping for it online. Over time you can slowly create a PC setup that meets your needs!
---
Leave a comment